Mobile Stage

Scania Truck with Show-Trailer
50 qm roofed Stage, equiped with professional lightning.
Measure: Depth 4 m, Width: 7 m, Height 2,60 m
Mobile Presentations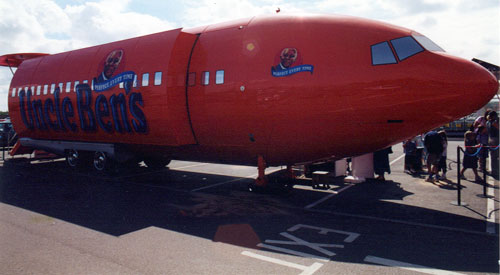 MAN Truck with Show-Trailer
offeres different opportunities to present your products
Mobile Office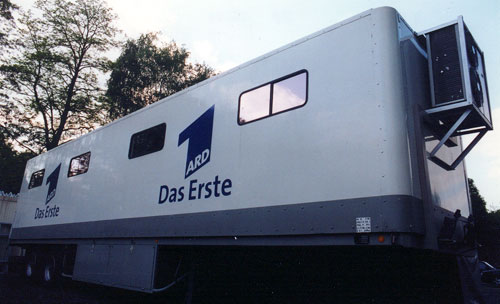 MAN Truck with Office-Trailer
three variable inner rooms with equipment according to our clients request
every room has its own access over the mounted balcony, windows are on both sides of the room
Wooden floor with parquett pattern
Cabel channels with connections for Phone, Ethernet and Power
Variable lights with spots on low voltage bars
Electrical heaters
Air-conditioning system
usable as Office, Press centre, Wardrobe etc.
Transport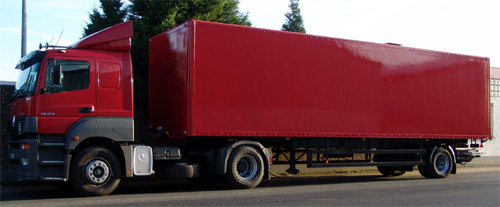 Mercedes-Benz Actros plus Trailer
Inside dimensions: Length 10,35 m, Width 2,50 m, Height 2,50 m
Payload: 13,5 t
Overview
Different Stages for all kinds of Events: City festivities, Open-Air, Presentations or Sport Events.
All stages can be used universally, can be easily transported and set up in short time.
Assembled and managed by qualified personal for light and sound.
On request we arrange official approval and acceptance by public authorities etc.
Additional Stages, Stands and everything else needed for an successful event can be found at our partner company Kultour
Ask for our catering partner which can serve you throughout Germany.
Mobile
Office
Mail
Digital Business Card