Tour Buses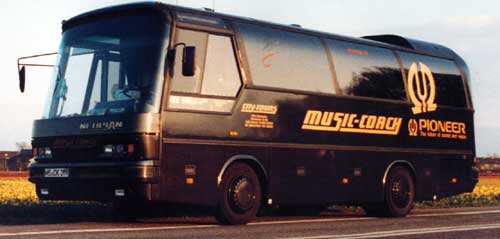 Neoplan N-208 Tour Bus
15 Seats (partly single Seats) and L-shaped Lounge
Tables
TV and Video
small Kitchen
WC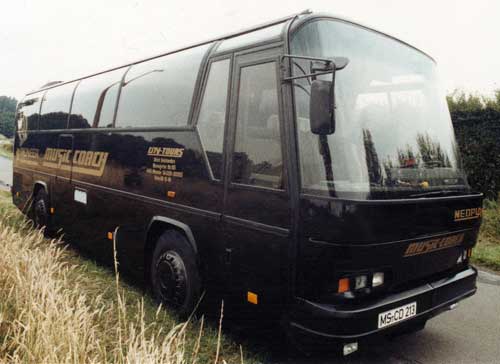 Neoplan N-213 Tour Bus
20 Seats and Lounge
4 Beds
TV and Video
small Kitchen
WC
Setra 311 Tour Bus
36 Seats
or 28 Seats and 3 Tables
TV and Video
small Kitchen
WC
Nightliner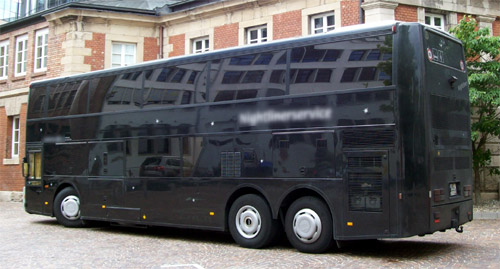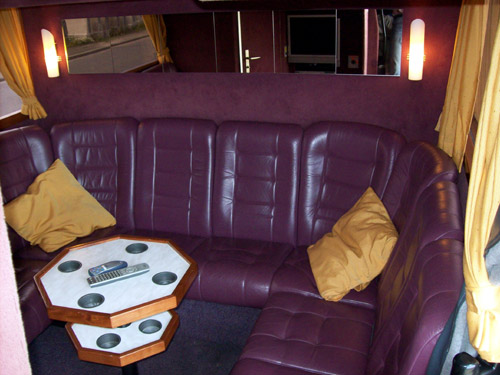 Van Hool Nightliner
16 Seats incl. Lounge
16 Beds
SAT-TV and DVD
Air-conditioning system
Kitchen
WC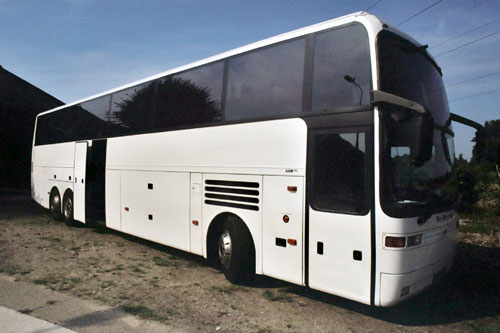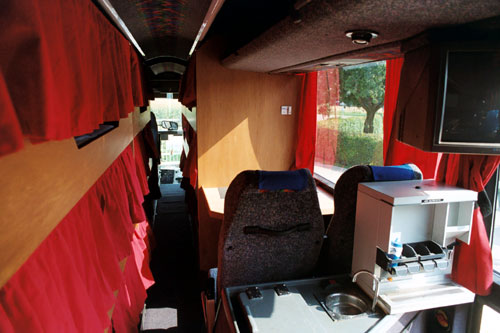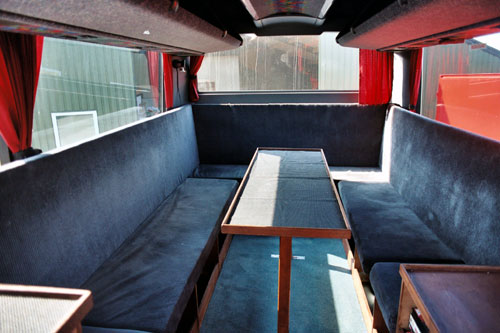 MAN EOS Nightliner
16 Seats incl. Lounge
15 Beds
TV, Video and DVD
Kitchen
WC
Space for Backline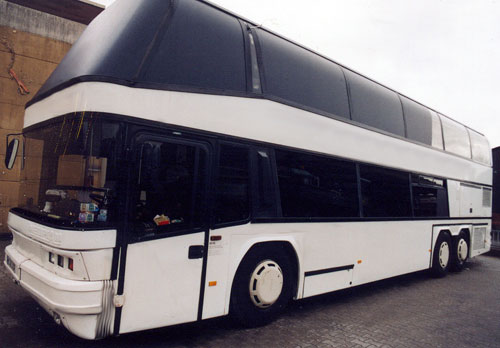 Neoplan N-422 Nightliner
20 Seats in the lower deck
max. 18 Beds in the upper deck
TV and Video
Kitchen
WC
220 Volts
Overview
Our Tour Busses are specifically equipped for this purpose and have Air-Conditioning, WC, Wardrobe, Tables, 220 Volt, TV, Video, partly DVD and partly black toned windows.
In respect to seating and number of beds we can fullfill your individual needs from 12 Beds (Single-Decker) up to 18 Beds (Double-Decker). Normally we change the linen of our beds every week.
Our Chauffeurs have a good knowledge of Cities and their Hotels, Places and Halls for Events.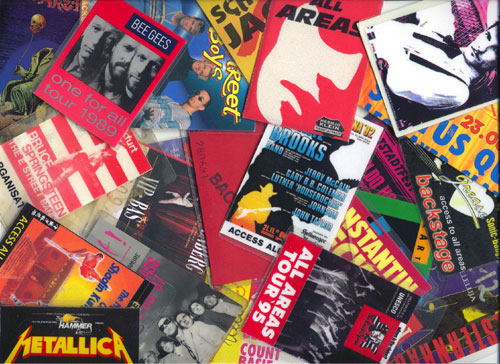 Mobile
Office
Mail
Digital Business Card