Luxury Travel Buses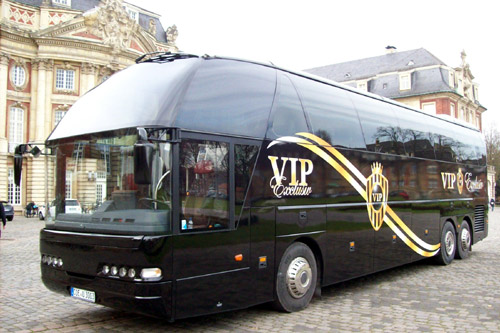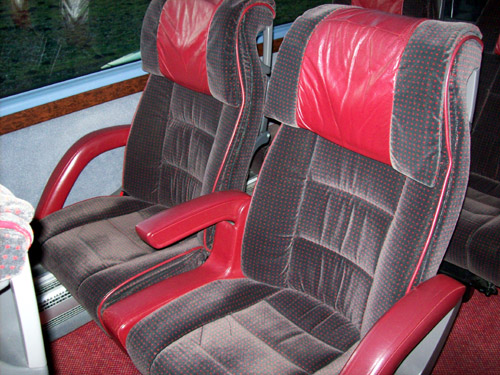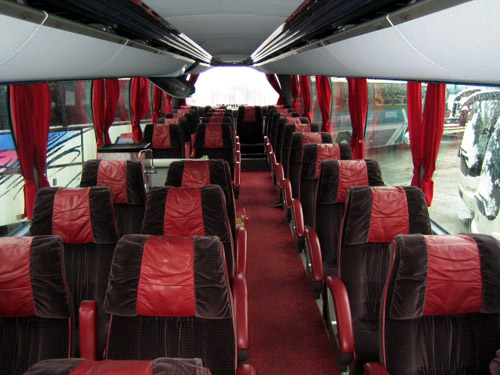 Neoplan N 516 HDHS Luxury Travel Bus
33 Seats, 95cm leg room
Video, CD/DVD, Radio, head phone plugs for every seat, wireless microphone
Air-conditioning system
Small Kitchen with Saeco machine for Espresso, Cappuccino, Latte Macchiato, Coffee crème, Coffee black, Chocolate and Tea
WC, wardrobe, umbrellas, small pillows, reading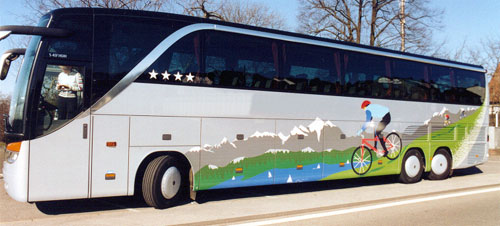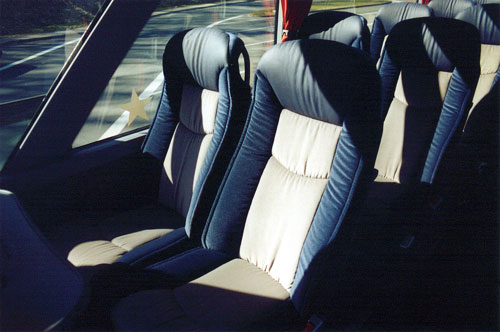 Setra S 417 HDI Luxury Travel Bus
55 Seats
SAT-TV, Video and DVD
Air-conditioning system
Small Kitchen with Microwave Oven
WC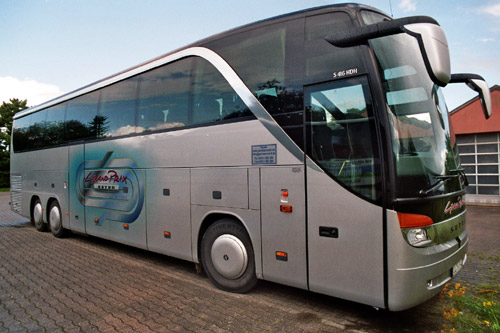 Setra S 416 HDH Luxury Travel Bus
46 Seats
DVB-T and DVD
Air-conditioning system
Small Kitchen
WC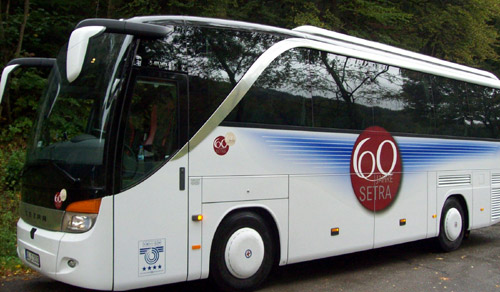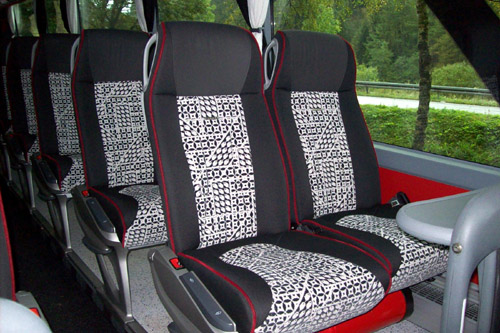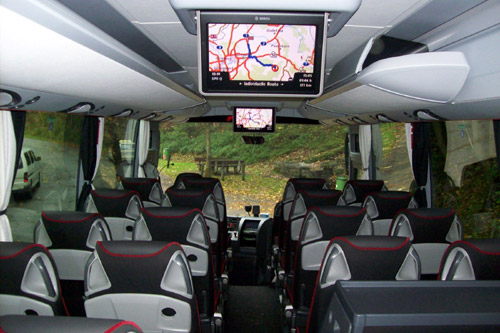 Setra S 211 Travel Bus
36 Seatch
DVD
Air-conditioning system
Small Kitchen
Overview
We offer a spectrum beginning at small Busses with 8 Seats and ending at Double-Deckers with 65 Seats.
Our Chauffeurs are experienced throughout Europe and posess the knowledge of European customs clearance.
For each type of vehicle, a driver is present who has an official permit to carry passengers.
Our Busses can only be rented with Chauffeur.
Mobile
Office
Mail
Digital Business Card